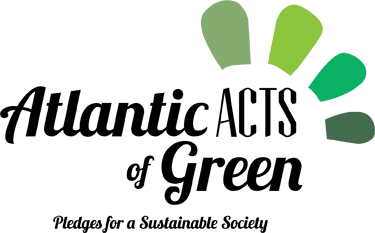 Atlantic Acts of Green, a project developed by AtlanticGreenBuilding.ca and ThermalWise and launched by University of King's College, provides Atlantic Canadian businesses and homeowners with an opportunity to highlight what they're doing to reduce their impact on the environment and to make a pledge for something they will do in the future. Atlantic Acts of Green launched on September 6th, 2011, when approximately 300 King's College students visited Halifax region businesses to help them record and submit videos for inclusion on Atlantic Acts of Green. This marks the beginning of the ongoing Atlantic Acts of Green Initiative by AtlanticGreenBuilding.ca.
Information will soon be available for other businesses and for homeowners on how they can submit video pledges.
AtlanticGreenBuilding.ca will host an interactive and growing map featuring all video submissions. Below are some pledges from the first round of videos.
Project Partners